Peugeot Sport
In 1984, with the coming out of the well-known "Lionne sauvage", the Peugeot 205 GTI, Mister Baudouin MICHEL, the present director, worked out a large kit for this sports car. This kit got the official approval of Peugeot. In fact, for the first time in the car history, Jean TODT who was at the head of Peugeot Sport decided to give the official approval to a large kit. This wide body received the homologation from Peugeot. Jean Todt who was the director from Peugeot Sport decided for the first time in the automotive history to give a road homologation to a wide body kit.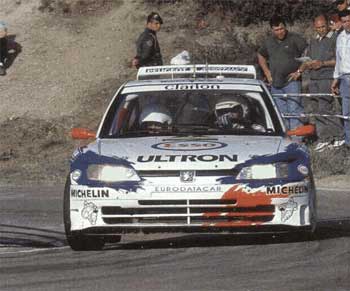 The collaboration with Peugeot Sport is a real trump for the DIMMA Design Company. In 1993, the DIMMA DESIGN COMPANY concluded an exclusive agreement with Peugeot for the manufacturing of the Peugeot 306 wings chosen by Peugeot for car rally. In keeping with Peugeot, the DIMMA DESIGN COMPANY adapted the body kit and the mechanical kit of the Maxi 306 to the 306 road model.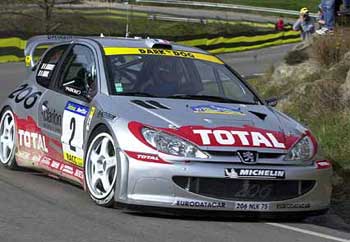 At the end of the year 2000 Peugeot Sport chose DIMMA Design for the manufacturing of the peugeot 206 super 1600 body kit. It's a new car trial set by Peugeot Sport which takes place with rally of the world championship. DIMMA Design studied and produced the 4 wings, the front and rear bumpers, the central console, the top console, the radiator top cross bar, the radiator and the engine streamlining.